What's New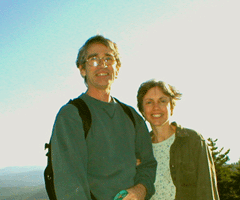 Beech River Books, LLC is a small book publishing enterprise founded by Brad Marion. Brad worked in the printing industry for over twenty years and began formatting books as an independent contractor in 2002.
Since then he has formatted, provided editorial assistance and supervised the printing of more than 50 different books for several different publishers. In 2005, he started Beech River Books, which is named after a small stream and watershed area that forms the bioregion of a large portion of Center Ossipee, New Hampshire, where the publishing business is located.
Brad's wife, Dawn, is an oil painter and illustrator and often contributes her artistic talent to Beech River Books. The aim of the enterprise is to provide the personal touch so that authors can be guided through some of the jargon and technical requirements of the publication process and still receive a high quality product at an affordable price.
Advances in printing technology now make it possible to produce quality books in small quantities with minimal set-up charges. This means that a publisher who stays up-to-date with this technology can offer exciting opportunities for authors to get their books out into the world.